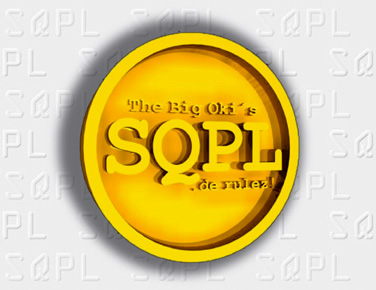 Welcome on REALSQPL to the ÜSA 2008 Report, Part 1 : Day 1-24










Hey there! This is the first time I do my ÜSA trip report in english language also! This is a kind of
"thanks to all of you" for the good times and the hospitality I enjoyed during my long trips in the recent years.
And I finish this report in english before the german version! 2008 was a very busy year doing promotion
for my sponsor ACR, so the report took a little longer. I know that you folks dont like too much words,
but hey, it was a 47 day trip from coast to coast and I saw so much that its not easy to put it into less words.
Anyways, its worth to read the report step by step, maybe each day a part of it. So its good for long winter
evenings in the dB Drag off season ;) Yes, the report is a little "technical" biased (for the ones who are
not in the car audio business). But these are my doings, my friends, my business, my hobby, MY LIFE !
All mentioned people are part of my LIFE now and I try to come back to the States as much as possible,
and as long as possible, to see MOST PEOPLE AS POSSIBLE ! So watch out, Big Oki is knocking on your doors
when you dont expect it. :)

The trip was about 8050 miles all in all! The planning itself took forever, to get in contact with all people
I wanted to see, shedule the meetings and so on.It startet in Vegas and ended in Chicago. The rental car (SUV) took
a lot of money, but what can I do? During the 47 days I was JUST for 5 days on my own! Isnt that crazy?
I guess I know people around the States within a radius of 300 miles, sometimes less. There are parts where I dont
know much people, of course. But I am working on that... Lots of friends offered me a room and I got
so much food... I just can make the offer, whenever you visit Germany, your welcome also! So I saved a lot,
even if the whole trip cost me around 8000 Dollars all in all. THANKS AGAIN FOR THAT TO ALL OF YOU!



To see what people and places I visited in 2008,
look at this "small" list (met a lot more in Vegas):

- Team XS SPL Jeffrey, San Bernhardino (2 Nights)
- Team WCA Rusty Flowers & Ana, Reno/Nevada
- Steve Meade & some Friends, Sacramente/California
- Doug Stockton, Delhi/California (1 Night)
- Zapco People & Factory, Modesto/California
- Sheena & George Wu of Atomic, Simi Valley/California
- Alma Gates, Scott Owens, Rick Jones, Phoenix/Arizona (2 Nights,sponsored by Alma :) )
- Nathan Munson, Clovis/New Mexico
- Michael Hughes & Jessica, Oklahoma City/Oklahoma (3 Nights)
- DD Factory & dB Steve, Oklahoma City
- Steve Cook & Friends, Florence/Alabama
- Terry Tannery & Mike Dice from Nashville Convention Center, Nashville/Tennessee
- Dave Downey, Charleston/South Carolina (3 Nights)
- Paul Nelson, Fayetteville/North Carolina
- Jay Lovelace & Tim Elderdice, Raleigh/North Carolina
- Mike Bartells, Mechanicsville/Virginia
- Steve Perla, Alexandria/Virginia
- Terry Brocks &, Washington/DC
- Sam Horn, Cleveland/Ohio
- Kinetik Factory & the "Kinetik guys" , Toledo/Ohio
- Bruce Dressel & Friends & Family, St. Claire Shores/Michigan (4 Nights)
- Jay "Pornstar" Thomson & Family, Toledo/Ohio (1 Night)
- Chris Norris & Family, Ft. Wayne/Indiana
- John Studley & his wife Melinda, Vernon Hills/Illinois (7 Nights)
- Team Maxxsonics (Mike, Iggy, and more) at the "Trips-Endparty"
and much more people what I met during the whole trip !


These were the POI´s on my plan.
Not always dB Drag related.
Unfortunately I had to cancel some.


- Las Vegas/Nevada
- Los Angeles/California
- Hollywood/California
- Reno/Nevada
- Sacramento/California
- San Francisco/California
- Modesto/California
- Vasquez Rocks/California
- Santa Monica/California
- Phoenix/Arizona
- Grand Canyon/Arizona
- Monument Valley & Mexican Hat/Arizona
- Antelope Canyon & Horse shoe
- 4 Corners (Utah, Arizona, New Mexico, Colorado)
- Chinle Canyon/Arizona
- Albuquerque/New Mexico
- Clovis/New Mexico
- Amarillo/Texas
- Oklahoma City/Oklahoma
- Memphis/Arkansas&Tennessee
- Florence/Alabama
- Nashville/Tennessee
- Charleston/South Carolina
- Fayetteville/North Carolina
- Raleigh/North Carolina
- Richmond/Virginia
- Alexandria/Virginia
- Washington/DC
- Cleveland/Ohio
- Toledo/Ohio
- Detroit/Michigan
- Fort Wayne/Indiana
- Chicago/Illinois
- Woodstock/Illinois


The whole 9 yards...

Part 1 of the Trip...

Part 2 of the Trip...
A short introducing :

This report is meant as a kind of memory for me, and a little entertainment for others. Basically friends. There will be not much details about the places I visit. (For that you can use Wikipedia, hehehe). I rather describe the little details of each day, the happenings, the stories around my (and your) friends. It took me 47 days to collect pics, vids and the memories and it took way longer to type and work on the report. So just enjoy and dont complain if you miss something or if its too much for you. When you find a typo, KEEP IT ! :) And dont complain about my head in the pictures all the time, it has to be that way, hehehe. Also it is my first big report in english. Forgive me errors in grammar or whatever. I did my really best, at least I tried :) The german version of the report will contain way more details. An online translation wouldnt work, so I decided to reduce the details and translate it manually. No matter how long it will take. I recommend the size of your window so that you can see three of the pictures side by side. Its easier to read then. Sometimes the different browsers of these days will not work properly. I usually use Firefox. Sorry for any problems you may have with others. Adjust the size of the letters so that they are not too small. On Firefox, hold "CTRL" and press "+" or "-" if the letters are too big. The recommended size of your monitor resolution should be 1280 by something or higher. See the Example here (tipp: go on the pic, right click and "show picture" to see it in higher resolution) But you can do any letter size you want, its on you :)


LET THE FUN BEGIN !
January 3rd 2008, Day 1 The flight: From Frankfurt to Las Vegas, NON STOP

Man! 4 hours delay before my trip startet! But I had to get my E Tickets first, and the travel agency messed it all up a little so that I needed 2 hours anyway and would have missed the flight when there would have been no delay! What a luck hu? Funny thing was, I met about 4 well known people what were also on their way to Vegas for the CES show. So we had a lot to talk and kill the rest of the time. Also there was an exhibition of some "Advantgarde Acoustic" Horn systems at the Frankfurt Airport. One of my favourite speaker brands (exeptet their Sub systems) Isn´t that funny? The 12 hours flight was very ok and I enjoyed my BOSE Headphones as usual. A good investment when you travel a lot (also for driving in a car).



After the landing, got the baggage real quick. Nothing was messed up, nothing was opened. So I went through customs and watched for the rental car. Bc we arrived 4 hours later than planned, I was tired and just want to go quick to the Gold Coast Hotel, where I booked the first night for incredible 36 Dollars!!! But at the rental car desk they got me into an more expensive SUV, as always I get more than I want. Reason was that I will pass 2 mountain chains in the wintertime, and a 4 WD can be helpful. Well, guess what, I drive with my little car here through the biggest snowstorms without trouble. But hey, its holiday and its always more expensive. In my case I paid all in all 3200 Dollars, just for that stupid rental car and they messed up something else and I still expect money back from them, around 800 Dollars. Every year the same trouble with the rental car companies...



Ok, choose a Toyota RAV 4 with 6 cylinder. Went to the parking deck, found one, silver, put my baggage in, drove to the exit, and was told that THIS car was reserved for somebody else. HMPF ! Drove back, put the damn suitcases out, found another one, silver, put the shiat back in, startet the engine : Was a 4 cylinder !!! AAARGH ! Put the shiat back out again and looked for a guy what works there and told him : GET ME MY DAMN CAR WHAT I WANT ! I AM TIRED ! Poor guy, wasnt his fault, but he got it bad from me :) But he did good and after 10 minutes he came back with a white one. Ok also for me. So after 2 more hours with the rental car issue, I was finally on the Vegas Roads, again, on the way to the hotel. Bc I was in Vegas 2 times before, I didnt need any navigation or so. Just drove to the Gold Coast Hotel just for the first, short night. Finding a parking lot was also very tricky and then I had to cross the whole casino with my luggage ! How emberrassing! But the "suite" was NICE ! 2 Rooms, 3 TVs, couch set and all that stuff. Normally costs about 360 Dollars a night, of course for weekends. Now it was 36 and I always had the feeling that it would be more than that. But it wasnt. So after discovering the whole room. I fall asleep and enjoyed my first night BACK IN THE ÜSA !



Day 2 Las Vegas to Los Angeles
First action of the day : A BIG SHOWER ! Got up at 5 AM after just 5 hours sleep. As always, there was no jet lag or so for me. Get up when its morning, go to bed when its night. No matter where in the world I am. At 7 I went to the Casino and watched out for the breakfastbuffet. Found a PERFECT one for 7 Dollars, all you can eat, for sure! And thats what I did. Boy I was full. They should have charged me 30 Dollars or more for that... Had to check out then, bc price for the night raised up to 280 and then 360 Dollars for the CES days! But thats normal for Vegas. So I reserved some roome in the wild wild west hotel. People told me not to go there, but it was just 2 blocks away from the Gold Coast, and directly connected to the In&Out Burger. Also had a bus stop in front, and the best thing, new renovated roome for 50 Dollars each night !!! And coupons for the "gamblers breakfast for 1,99". Well, even that "small" breakfast was so much for me, that I haven eat much during the whole CES days! Some of you may knew that I reduced my weight during the last year, due to some serious health issues. Lost 38 pounds all in all. But these 47 days there should be no diet at all. I want to enjoy EVERYTHING I can get in the states! I dont car about weight gain. Nothing what can be lost again, even without doing sport.



Ok, but before I had to go to LA. I made a bad mistake in my planning and was one week too early when Christoh (Catcus) send me a friendly mail in December, why the heck I am leaving Las Vegas when CES startes. DAMNIT ! I had to reshedule the first 10 days of my trip ! Thanks Chris! So I cancelled Hotels and drove to LA just to come back to LV 4 days later. It wasnt possible t book the flight to LA, would have been more expensive. So I had to travel some more and lost just a half day at the CES and one day in LA. Not too bad. After driving around at the Vegas roads, I left and drove to California. All the way through the desert and a little part of old Route 66. I enjoyed that.



Plan was to check in at a hotel close to Disneyland/Anaheim. But I ran into traffic and bc I want to meet up with XS SPL Jeffrey that evening, what was basically ON THE WAY to LA, I decided to visit him first and ask for a stay in his house for a night. Couldnt get him on phone so I just drove to his house. But he wasnt there. Still at work. I went to the McDonalds close to his house and logged on the internet so that I can call him through my computer. He answered and we met at the Burgerplace and drove back to his house. He was so friendly to offer me a spot in his living room for the night and I was able to cancel the room without costs. That saved a little time. So I invited him and his nice little daughter to a dinner. So we had some fun, nice talk and good eating! He gave me some presents. A Sound Stream shirt and some T3 hats and stuff. Really nice. Thanks Jeff! After that, we went home and fell asleep...



Day 3 San Bernhardino to LA
In the morning I sorted my pics of the day first. Bc Jeffrey asked for a ride to the CES (he had a flight back) I will come back to his house on Sunday evening to stay another night, have one more dinner, and drive to LV with him on monday morning. Then I left his house and drove towards to LA. Got a Motel 6 just a few feet away from the Hollywood Boulevard. Cheap and with parking garage! And Wifi! The weather was better than predicted that day. I arrived in Hollywood around noon and went to an IHOP restaurant (rumors say, that Arnold owns it?).



After that I drove to the Griffith Park to see the Hollywood sigm again, and the renovated Observatory. I was there many times before, but it was always closed. This year was the first time I saw it. Was a little bit cloudy on the hill, but people there seem to like that :) Then I drove back to Hollywood Blvd. Bc I got me a brandnew Full HD Videocam with Harddisk, I filmed almost everything. Put it on the tripod and put that onto the passenger seat. So I filmed just the roads of different cities! LV, LA, SF and so on. Then I can watch that in my home cinema and feel like I am driving through the streets, haha. Sounds a little crazy, but I like that. Just for the cost of a DVD what can be played in Full HD on the PS3 system! Another funny thing was, that I found a Hot Dog stand with the name "Oki Dog" when I prepared the trip on my notebooks roadmap! So I put that POI onto my list and drove there. In deed there was it, the worlds famous Oki Dog! Never heard of that, and I guess most people didnt also, but I was there and ate my Oki Dog. Oki, the previous owner, sold the business and the "Dog" was ok, but not a real bummer. At 4PM I arrived at the Hotel and was happy about it.



After checking in I went out to the Blvd to see it after dark. Never been there before, just in daylight. Saw some "Look-a-likes" of several movie heros like Batman, Superman, Jack Sparrow and also a guy what looked like Rambo (or was it him???) Funny thing was, he was there to make pics with the people (as all look-a-likes) and so I stepped just into the front of the row, hold my photocam in my "Okistyle", said look here, hero, and smile... He : what where who ??? And it was done, hahaha. Then I went away and he didnt realize what really happened. Later I realized that people had him some money (it was seen on his chain around the neck). I totally missed that, hahaha. This is America, everything is done for tipps, and I stupid walk around and take everything for free hehehe... Walked to the chinese Theater, made some pics and vids, turned around, grabbed a double cheesburger for one dollar at McDonalds, and went back to the hotel to get some rest.


Day 4 LA Hollywood and Santa Monica
Last day in LA for this time. Slept long, it was sunday. Before I checked out, I went to the Blvd. again. Funny how things change from a saturday evening, to a sunday morning. But it was already busy at 10AM. Walked around a little, basically the same way than the evening before, and saw some more "Look-a-likes", with funny behaviors... Also there was a kind of "Super Hero Meeting" and a "Bat Man Convention"...



Then I checked out and drove around a little. Just want to see Santa Monica and the beach today. I do that everytime when I am in LA. Nothing special, just enjoy it. Weather was cloudy again. Before I arrived, I got me a FATBURGER! Man I was happy like a little child. Havent had one for a long time. And for desert, a 115% sugar thing. I arrived at the spot where I park all the time at Santa Monica Beach, on Highway one. Dont know how to explain. Just look on the pics. Its the place where all the bums are sleeping. lol. (Another sad thing when you see homeless people laying around, not really funny :( ) Grabbed my Camera and filmed the scenery. Was amazed by the "paradise plants" when suddenly I heard something...



I stood a few feet away from these plants and had the camera on the tripod. I just saw something small flying around. It was a Hummingbird!!! Totally amazed by this little thing I startet to catch it with my lens. But it was hard. Also the focus was adjusted to automatic and I had a hard time following it. I didnt want to stop the recording to do the settings, nor I want to act like a maniac and make the little birdie nervous. So I just filmed and hoped that it will turn out good. And it was good ! God some nice shots with a big zoom. It was not more than 2 or 2.5 inches long, the whole "animal". And I was at least 6-8 feet away. But the action didnt last very long. After loosing it a few times, and confusing it with a bee (and the autofocus confused it with old "Nick Nolte" :) ), the magic was gone after a few seconds. But I was happy like a little child again after getting these nice shots!



Now I put everything back into the car and drove up north in Malibu direction. Just for some miles, just to have been there again. I observed that a lot of european (most german) luxury cars are parked along the streets. It became more and more during the years I visit the states now. Very curious... Weather went bad and it started to rain. Somewhere at a KFC I turned around and made my way back to Highland, where Jeffrey and his family were waiting for me to go out for dinner.After I arrived in Highland, we went out to Chilis. I decided NOT to take the buffet bc I was already full, and the sizeof the meals in the states, as you may know, hehehe, is BIG all the time. So was my "Country fried Steak". Never had such a thing before, but it was very good. We were togehter with Jeff, his daughter, Jeffs girlfriend, Jeffs brother. Back at home Jeffrey showed me his trophies and put on his famous "World Champion Belt". After taking some shots of that, we went to bed. Tomorrow morning at 7AM we wanted to start our trip back to Las Vegas for the CES show. and before we made some sandwiches for the road.


Day 5 Back to Las Vegas CES Day 1
Woke up at 6AM and til 7, the whole house was awake, including his little doggies. (these are POWERMASTERS) Was cloudy again, and weather forecast told something about Snow in Vegas. What the? Never heard of that. We grabbed our stuff, put in my half a ton of luggage, and drove away. Heading to Vegas. First minutes in the clouds, then beautiful weather with a nice sunrise. the area around Jeffreys house is really nice. Parked cars were covered with some "Powdersugar", not seen very often in that area. Driving over some hills let us go through really high snow, what was already taken away by roadworkers. I guess there was big traffic in the hours before. Some cars got stuck on the side bc they had no winter tires. It was really amazing to see these desert, what I crossed some times before, covered with snow. About 60 miles before Vegas we filled up gas and stopped at the worlds biggest Thermometer. So we took a "group Foto" of the two worlds smallest dB Draggers at the worlds largest thermometer. What a happening hu? In sommertime it goes up to over 100 degrees!!! But not today. 20 minutes later as sheduled (what a pity) we arrived in world fabulous Las Vegas. Made some pictures at the sign when you enter the city. It took 40 minutes more to drive to the Convention Center. What a mess. Its just 5 miles or so. I threw Jeff out and tried to get to a parking lot closeby. Sure, it was already full and I had to turn around.



After being very upset I decided to check in in the Wild Wild West before, and maybe ride with the bus. checked in and paid indeed 56 Dollars a night. Renovated Room was directly with parking spot in front, so that I had no way to the room with the luggage. I like that more, even if the luxury of the Gold Coast has its positive sides. Who knows, when I will be back in Vegas one day, I will stay at the Gold Coast during the week, and then I move to the WWW again, to save money hahaha. It really wasnt that bad than people reported on the internet. Just the people at the slot machines in the morning, when I went to the "gamblers Breakfast" were a little scary. The knowledge that they throw their last dime into that machines... I cannot believe it.



During 3 visits in Vegas before, I played for exactly 10 Dollars. Lost them of course. But I am just a stupid german, and cannot understand the US guys in that matter. Your all GAMBLERS by nature, hehehe! The room was located good. I was able to see the In&Out sign and had a beautiful view over some hotels like the pyramid and New York New York. Now I tried to get a ride with the bus, but I fool forgot my wallet in the room! At the Bus stop there was a guy standing, looking something between a bum and a junky, what start to tell me something about the bus system in Vegas and that he is so kindly and waits for me til I get my money, so that I dont get lost in this city. HOW FRIENDLY! I thought, hm, be careful, but I always see the good things in people, so I trusted him. When I came back, I just saw the bus going, HMPF! The guy was still there! So he missed the bus for me. A good sign. He told me he lives close to the CES in an apartement and if I want, I can park my car there in front, without paying the 10 dollars for the parking lot everyday. I just have to put a piece of paper behind the screen that the car belongs to apartement #X. I thought, what the heck, and gave it a try! No risk, no fun. If they tow my rental car away, it WILL be fun for sure! So I got back to the room and picked the guy up. He told me that he built a lot of stuff for the casinos in Vegas. The light bill boards and so on. Never expected that! Once more the wise sentence came true: Never judge a book by its cover. The apartement was maybe 1000 feet away from the regular parking lot, so I parked the car there for the next three days and saved a bunch of money, without switching to Geico! Said bye to the guy and went to the show finally.



But the journey of the day wasnt over! That STUPID booking and registering system made me MAD! I pre registered MONTHS before, printed all the crap out, had booking numbers and everything, but that fools wont let me in without a business card from the company I registered with. My sponsor ACR. What the heck? I never had business cards of my sponsors, just for myself, maybe. But these &$%/@&$%§% wont let me pass the gates. Gave me the advice just to print out something in their office. HOW STUPID IS THAT ! So these criebabies sent me across the whole CES place to go to this office. A nice older guy tried to help me, but in the end, I was sent again to the completely other end of the building, to the main office. How good that EVERYTHING is so "close" to each other. A nice woman, who was in a higher range than this stupids at the entrance, just called them after checking my datas, and when I went back to the entrance (remember, OTHER SIDE OF THE CES AREA!!!) they let me in finally. THE SAME STOOGES what I talked to 4 (!!!) hours ago. For that I got TONS of CES spam just to register for that stupid show, it was a PAIN to get in. They even want to charge me 300 Dollar entrance fee bc I had no dumb business card. Man, I was 2 times at the CES and always got through, even without having anything in my hands. Maybe that was the revenge now. BUT I WAS INSIDE !



At 5 PM on Monday evening. At 11AM I threw Jeffrey out, you may remember. Finally I was able to explore the fair for exactly one hour before it closes. What a joke. But I found some friends very quick and had a good time. Went to the Maxxsonics booth to see John and Mike, met Jeffrey at Crossfire again and Roger, who is there now, saw Atomic, the Kinetics and so on. So I was inside til 7 PM at least. And outside the hall, there was wireless internet access what I used til 9 PM. Then went back to the car, in the hope that its still there. And it was! So I drove to the hotel and fell asleep at 11PM. WHAT A DAY!



Day 6 Las Vegas CES Day 2
Stood up, had the "Gamblers Breakfast" again (without beeing a gambler) in the middle of some REALLY wrecked gamblers (how outhentic ;) ). Then drove to my special parking spot and saved another bunch of money. So I had the compelete day to spend at the CES show.



Found some friends from germany too who visited the show. Talked to a lot of my US friends and visited the booths of the people I know there. Of course I made zillion pics of the ZAPCO booth. Still my favorite brand out there. Met with Edric Taira, the Hawaiian who built the Demo SL what was on the ZAPCO booth. In the Alpine rooms I saw the "Chamber of Death" and found my place to be for the day :) Also saw my old friend Gary Bell again! And met up with Scott Neill, who did some crazy projects in the past too. The chamber had 16 12" and a door with thick glass and metal frame what seals it up.



Wayne gave em a TermLab setup to measure the pressure while youre in there. It all was driven by about 6000 Watts and you have to wear "Mickes Mouses". No exception for me, even if they know that I can handle way more dBzzzzzzzz than that ;) But the ground where you standing is shaking a lot and gives you some "bodymassage". You also had to press and hold a button, a kind of circuit breaker, in case if its too much for you. All in all it showed about 155 dB while the MUSIC was playing. Was funny to feel that again. People who observed me laughed when I acted like "disappointed". But it was fun. Other guys went in and ran out after the first little high level, haha. WIMPS ! Pretty funny project to demonstrate high levels at shows in addition to a TermLab meter. Of course you can do that with a car with a big stereo inside, but thats too easy ;)



Then I went back to Maxxsonics and Mad Mike found ME there. (I didnt recognize him, hehehe). So I made a picture. Celebrities and lots of girls were seen. Some kind of sports guy signed autographs at RE Audio and Chip Foose was at the ARC Audio stand. In the evening I was so tired that I decided not to go to the Kicker party. Sorry for that. Fell into my bed at 8 PM after buying a 13 dollar Tracfone at the Wal Mart. I had to give it a try to be available in the states without paying tons of roaming fees on my own mobile phone.


Day 7 Las Vegas CES Day 3
New day, new fun! I was up at 4:30! Got a not so hot shower (now I felt the cheap price of the room) after a not so warm night. Air conditioning/heating didnt work also. Had another gamblers breakfast and choose a different style of the eggs. to have at least something variating every day. Thought I make me some peanutbutter and jelly, as well as sausage and cheese.sandwiches to eat during the day. Prizes and sizes for food at the show are not really satisfying. At 6:30 I startet to the show in a beautiful morning sky. So I decided to park in the regular parking lot bc I was one of the very first and had no big way to wlak then. Its just 10 Dollars, so what...



Had some time before the show started and sat in the hallway of the facility and used the internet for 1.5 hours to check some mails (WWW Hotel didnt provide Wifi). Also tried to make my Tracfone working. So today I wanted to do some video shots from everything, and less pictures. Saw some more friends again today, also Scott Owens,Craig Smith, John Henry sr., John Borges and Tracy from Kicker. Wayne Harris handed me my Eurpean Bass Race Champ Leatherjacket. Also visited my friend "Olli" who works at Microsoft Automotive now. He was the one who hired me for Sony back in 2004 and startet my career as "sponsored" guy. He became a very good friend for me and I am still in contact with him. He still gives me advise when I have problems to solve. A great guy!.



So I filmed some booths and demo cars. Jay Leno´s Jet car, the TREO Demo truck, The Atomic booth with the crazy motorcyle, the Alpine boat and so on. The Kinetik guys got some footage also, hahaha. Its always big fun to join their company. Then it was 6:30 and I left the show. Went to Homedepot and In&Out Burger (just some fries) and completed my day with managing my pics and typing some lines for my report.


Day 8 Last Day at CES
Woke up and found a gorgeous view out of my hotel room. There was a blood red sky and the shapes of the hotels made a beautyful contrast. Look here:



Today it was the last day of the CES. After the usual "Hi End" breakfast I startet and went to the CES shuttlebus, bc I want to go to the Hi End exhibition at the Venezian Hotel at the strip. A good friend of mine who lives close to my hometown, is building Hi End Home Horn Systems. They cost up to 150K$ and more! www.cessaro.de if you like to know more. This was the first time he shipped them over to the CES and he felt the pain. Similar to my pain all the time when shipping cars to world finals. But he made it and had a big success, mainly with japanese people what were really interested. So I walked through the rooms and found some really interesting things, as I am into Hi End stuff also, not just that burping all the time, hehehe. Funny thing was, when I walked through these many floors, another friend fo mine, the CEO from a german electronic distribution (INTERTECHNIK) found me there. Really interesting. Didnt even know he was there. Then I walked out and explored the Casino. Really big and huge things, you all know already. No need to explain.




And now the CESSARO Horn systems with my friend Ralf:

At the Caesars Forum I finally got the HD wide angle lens for my camera. It was the last one, on display, but I was able to get it after some discussions with the girl on the counter. Now the REAL filming in HD can begin! That was the reason I went back to the car section of the CES and basically filmed EVERYTHING again, without the blurry borders of my "cheap" lens what worked fine with my old camera.




And last time back to the CES :



After that was done, the tear down of the CES booths began. And I made my round to say bye bye to all the people. John Studley and Mike Stiers from Maxxsonics I will see later when I end my trip in Chicago, and John invited me for a whole week to stay at his house! That needs still a big big thanky you John!!! Also I would see some Kinetik Guys when I drive through the city where their office is located. Finally, Ben "theRep" from Kinetik invited us to a dinner at Hooters. 2 of my german friend, El Akeem and NEO123, were invited also and so we left to that place, bc. the mexican restaurant what was planned before, was closed. Can you believe that after 10 years and 11 visits of the states, I never went to Hooters? But this time they got me there and it was nice. Not at least bc of this nice girl what served us ;) Tomorrow I will start my trip to Reno, where I will meet WCA Ana and Rusty.


Day 9 Driving to Reno
After the last "gamblers breakfast" (and it was good to have it the last time) I was leaving Las Vegas. Endless deserts and hills with sand and bushes guided me. It was nice after that exciting week. Just driving for hours with not much traffic on the roads. Car was fine, and one time I accelerated up to 110mp/h. Dont know why, just for the memories of my own country´s roads, hahaha. But I was careful. Didnt want to get arrested for hi beaming. Had a gas stop and went out of the car in my slippers and T Shirt and got a shock. Heck that was cold ! Snow was laying around and I didnt realize that.



Around 7pm I arrived at the motel and called Rusty that I was there. He and Ana picked me up in their nice little BMW beamer and they took me out for dinner in a Casino. We had a real nice talk and I had a REAL NICE STEAK ! Thanks to both of you for that. After that we drove to their house and I was amazed by this really nice and big home! Thmubs up. We looked at his garage where the bike parked, all the competition cars around, countless woofers everywhere. Looks like home for me, hehehe. After checking my e mail on Rustys Computer, he brought me back to my Motel and that was it for the day. Tomorrow a little sightseeing through Reno, Rustys shop, and back to their house again.


Day 10 Reno to Sacramento
At 10AM Rusty knocked on my door. I already got my "american breakfast" and was ready to leave. First we drove the Casino strip again at daylight. Clouds went away soon and opened the view at this beautyful area around Reno. We drove to his shop, "Sound Solutionz", and I found lots of nice things to make a picture of. Its a real nice shop and they carry a lot of good stuff, and of course Rustys own "DC Sounds" line. And Zapco also. The big Heatsink made me really jealeous!



After that we drove back to his house, where I filmed some "private moments". Haha, dont worry Rusty and Ana, nothing will be publlished (btw. dont forget my monthly payments ;) ). Also the area where the house is, is so nice and quite. If I only had the money to move to the states...



Now it was time to say good bye and leave to Sacramento, where Steve Meade is waiting for me, and some of his friends who will come to a little "party" in the evening. Before I had to cross the mountains. And there was a big snow chaos in the previous days, so that I was a little nervous. But nothing happened. Snow was on the side, weather was fine, no traffic at all. And lots of possibilities for nice photoshots. Arrived at the Motel before sunset. Then I drove the about 10 miles to Steves house to spend a nice evening. And sure, to see his famous rides!!! As soon as I entered his driveyard, I already heard some loud noise...



About 15 people met together to spend a nice evening. From time to time, Steve let the Escalade play a bit and this thing is shaking the area with its 2 RF 15KW amps and the 8 18" Fi speakers! Then we drove around the block with Steves car. After leaving the neigbourhood he rolled the windows down and let ig go. WHAT A BLAST ! Havent had that for a while since I left home :) The car plays really loud. And that without having a wall and still there is space for 5 people (or more if stacked ;) ). Really a good job in the Steve! So we had some more fun and talks until 1 AM, then I left to the Motel. I want to come back in the morning to make some shots of the cars in daylight.


Day 11 Sacramento to Modesto (Delhi) , via San Francisco
In the morning I drove to Steve again. For making pics and vids of the rides. After setting everything up, Steve let the car blow with almost 160 dB in his backyard, on a sunday morning. Heck, these poor neighbours! Ok, I must say he doesnt do that all the time. It was just a special event bc I was there. Normally this happens from time to time. Not that people get the impression he is a noise violator. :) The video what I made can be seen on YouTube. Oki at Steve Meade´s His friend made one also. So my visit at Steve Meade was a blast and worth it 100%!



After saying by, I drove to Sacramento to see "Arnolds" office. Before I met up with Greg Perchal, old friend of mine, who has a shop there. Called Audio Express. It was a short meeting, but nice. After that I visited the building where Arnold Schwarzenegger sits and acts (liftin weights or so, during the week).



My plan was to see San Francisco again, if there is enough time. My shedule unfortunately told me the weeks before, that SF and the Golden Gate will not happen, but I was a little better in time than expected, so I gave it a try. And it worked. Before sunset I arrived at the bridge and was able to do some nice shots in the cold wind. After that I drove through the streets of San Francisco, the hills, just for the fun of it, til it was dark.



Next stop for the day will be Doug Stocktons house. He is a dB Drag certified judge and invited me for a night in his house. The next day I want to visit the ZAPCO factory again, so it was a good opportunity for a visit in Delhi, where Doug and his family lives. I arrived at about 9 pm and got a little slice of pizza from the dinner what I missed before. Then we talked a little, til 1PM, and went to bed.



Day 12 Modesto and back to LA (Simi Valley)
Woke up at 6AM. Dougs kids had to go to school. Heck, not the whole world can be on vacation like I am :) So I worked a little on my computer and had a peanutbutter sandwich breakfast. Doug got me a biiiig bottle of peanutbutter what I can use during the rest of my trip. He also made some pancakes, what I really enjoyed. I ssaid bye to Dougs Kids and his wife. A reaaally nice family!



About 10AM we startet to go to a biker shop, where I expected the original bike from the movie "Easy Rider". But unfortunately they took it away a few weeks ago. So I made pics of what they had there. Around noon I had a date with ZAPCO and I said bye to Doug also. I kept them away from work for almost 5 hours, hehehe. They invited me for lunch at Carl Jr. and we had good talks about this and that. Also I managed some things about the rest of the amps I expect for my TÜRANN car. I plan to put in 19 9.0´s when the project is finished. But it will take a while. A lot of circumstances are against that at the moment. But I have time. After this visit I went to the crossing where the Geroge Lucas statue is located. They made the movie "American Graffiti" in Modesto. I missed that last time I was there. And finally again, I saw the Modesto Arch.



Then it was time to drive to LA, or better Simi Valley. George Wu and his wife (owners of ATOMIC) invited me for a night in their house. They asked me for staying longer, but due to my mistake in the planning, I just had this one night with em. Who knows, next time I may stay longer. In 2004 I was there for 4 nights and enjoyed it. So I arrived a little late and we missed the dinner bc they had already something. I also had my sandwiches on the was so that it was no big drama. We talked for another while and went to bed.



Day 13 Simi Valley to Blythe, via Vasquez Rocks


Even if I had to drive another 400 miles today, it lookes really easy. There was no rush and I had just one thing on my list to do. In the morning I saw a really beautiful sunrise over the "ATOMIC hill" and had a good breakfast with George and Sheena. Totally forgot to make a picture wuth them! Both drove to their office then, and I left to go to the old Cerwin-Vega! factory first. Its in the 555 East Easy Street in Simi Valley. A well known adress for me for a long long time. Was there when it was still used, but since a few years its empty. But everytime when I am close, I stop by and think about the good old days.



Next point on the list were the "Vasquez Rocks". The ones who are well known from some movies like the Flintstones, Buck Rogers, 300, Bill&Ted´s and of course Star Trek. TV series like Airwolf and Buck Rogers used that location too. Its about 70 miles north/east of LA and it was not a too big detour for me. So I had a good 2 hour stop and had this place almost just for me. That was really relaxing. The surrounding area was great also. Good for a 1 or 2 week holiday. On the way I also found finally my loved ZERO Candy bars. They kind of disappeared in the last years and I like them so much. Didnt see them very often anymore. Also I found Banana Twnikies! That was the 2nd taste after the original strawberry taste back in the day when they were invented. Of course just the taste these days. When you expect real fruit contents, go back to bed and continue dreaming :)



Today I had a motel in Blythe before I move forward to Phoenix where I will meet Alma. Last time I visited her was in 2004. She has a new home and no guest room anymore, so she put me into the Mariott Hotel for two nights! That was great Alma and I thank you very much for that! But for now, after a McDonalds Double Cheeseburger and a Soft Taco from Taco Bell with a Rootbeer, I went into the land of the dreams...


Day 14 Blythe to Phoenix
After a relaxing night I started the "just" 200 mile trip to Phoenix/Arizona. No big traffic, just a smooth ride. I started to drive within the speed limits, bc somebody told me its better to do so in Arizona. During my 10 years in the states, and about 40 000 estimated miles all in all, I never got a ticket or was stopped by the police. And its not my goal to have this experience in the future. So I behaved bc I had time and was on holiday. But I drove about 80 mp/h and had a big truck behind me for a while. In Germany we can drive basically as fast as we want (when there is no limit, which is very often, or slower cars what block the fast traffic) but trucks are limited to 80km/h (55mp/h) and going faster then 90km/h will cause some really bad penalties. In the states your limited to drive 75-85 mp/h, but the biggest trucks can go the same speed. (depends on state). Sometimes laws are funny and dont make real sense, at least when your not living in such a country and its "normal" for you. Bc I was soooo relaxed, I totally forgot to fill up gas. So I ran almost out of fuel. But I was able to find a gas station in the last minute and was save.



Ok, in the afternoon I arrived at the hotel and Alma arrived when I checked in. I just have to thank you again Alma for these two nights in that nice hotel. It was a big difference between the cheap motels I had to take during that long trip. Or it would have been way too expensive. After carrying my luggage to the room (I did it by myself as usual) we went to Costcos and bought some stuff. I got me a little 2,5" Hard Disk Drive to save my videos bc I already filmed a lot and the memory of my notebooks HDD was almost full. (for the record, I filmed all in all about 280 gigs of Full HD during my trip, editing will take forever).



Then we drove to Almas new house what is in a real beautiful area/neighbourhood. Alma moved a few years ago and her daughter Carla lives in the house too. Together with the 3 cats and the little dog. At the moment they renovate and rebuild the house. 2 workers were present. We watched some TV then, had a little "Gouda Cheese&Cracker" snack and talked about the good old times. When you consider that Alma did well over 30(???) promotion shows last year across the States, its amazing when you here younger people complaining about travelling distances and costs and all that stuff. So its time for retiring now and she really deserves it!



In the evening Carla came and she brought some food. Alma fired up the grill and we had some good steaks and baked potatoes. The 2 workers Ken & Craig Albaugh joined the dinner. It was great. Bc it was cold outside, Alma gave me one of the Team Gates jackets she had left over. I will wear it proud from time to time. Thanks again Alma. Then I said good bye after that great dinner and drove back to the Hotel. In the fitness room I made some exercises bc after 2 weeks America, I though I would have gained 10 pounds already. But it wasnt even 2 pounds yet. GREAT! So one more reason to enjoy the food over there. Watched a little HD TV in the room then on the big LCD screen, and slept in...


Day 15 Phoenix. Alma, Rick und Scott
7AM, time to get up. The Mariott had a real nice little breakfast buffet what I visited for at least an hour. Alma picked me up at around 10 and we startet the day. Unfortunately Alma had bad problems with her knees so that she wasnt able to spend the whole day with me. We had just a few hours til her therapy will begin. On the way we went to the new shop of Rick Jones. I met him in 2004 at the Mobile Dynamics School. He was one of the guys who helped building the first (and 2nd?) Bronco, together with Scott and others.At the moment they are working at a boat with a big stereo. It was lunchtime so we went to Quiznos and had some subs. I never was at Quiznos before so that was another great experience for me, after just knowing Subways.




We said bye and drove to Almas office. She still works almost every day at her Redi-Mix and recycling company. A few years ago they moved bc there was a new shopping mall and a cinema planned on their area. But they moved just a small distance (where you see my finger on the pic) so that the old area can be seen from the new one. Patrick, her son, took over the business and he plays now with the big toys, instead of the "little" car stereo toys. It looked that he really enjoys it and Alma looks that she is very happy with that :) I got a little tour through the business guided by Kevin Johnson. I also saw the big tow truck with the new Bronco inside. But I wasn't able to see the Bronco, bc someone lost the keys of the trailer, LOL. Anyways, Alma and her son made history with their doings, that's what nobody ever will forget.




Now it was time to drive to Gilbert, where Scott Owens found his new location for Edge Audio. In the showroom there was standing a real island of trophies right in the middle. Very impressive. The loudest car on earth, the E3+ Pioneer Ford, was parked back where they work on the cars. Together with Kyles Scion and other projects what are in progress. We talked about some car audio and competition related stuff and also about the previous years. Was really interesting.




Meanwhile it was 4PM and Alma had to leave for her therapy. So we said bye to Scott and Kyle. She drove me to the hotel and we bowed out another time. I thanked her for all the hospitality and its always a pleasure to meet her. She is and stays a legend in car audio and I am very proud to know her! I hope I can visit her again one day. Yes, I think its more than possible that I knock on her door again. Thanks Alma for everything!
After that I went to Walmart and Staples to get some stuff what I needed. Ate the rest of my Quiznos sub and used the fitness room again. Then I typed some lines for the report in my room and looked at the map for the next days trip. For about 3-4 days I will be on my own now, visiting Grand Canyon, Antelope Canyon, Bluff, Page 4 corners and Monument Valley, as well as Chinle Canyon De Chelly. Its really funny NOT to see well known faces for me in the States. I know people almost anywhere...


Day 16 Phoenix to Grand Canyon
Leaving Phoenix today. First Stop will be the Grand Canyon, 220 miles away. Bc I was there in 2004, I just want bo be on the place where the indian tower is. And a few miles to the west along the rim. But not too much. In 2004 I saw the Montezuma castle already, so I let this out on the way to the Canyon. It was very cold at the Grand Canyon but I got some nice shots from everything. One day I will see a sunrise and a sunset, but this time I had to go after 2 hours. At least I enjoyed the gorgeous view for that time, and it was so quiet there. Pure nature. Fed some corn tortillas to the big black birds and hipe that nobody have seen it :) Poor guys.



Last station of the day was Page where I rested in the Super 8 Motel. Damn that was cold there! Put my luggage to the room, and recognized that there was no heating working. Put everything into another room, heating stayed cold. Guys from the hotel told me to turn heating on and wait, so I did and went to a Walmart first, to get some stuff. Came back, NO HEAT at all! Walked to another room, (rooms got bigger all the time, same price) and the heating worked. But it was too late and I was too lazy to move again with all my stuff. So I decided to sleep in my clothes...



Day 17 Page, Antelope Canyon and Monument Valley
I survived the night and woke up at 7PM. Today the Antelope Canyon and the monument Valley were on my list. After the great american breakfast I put my stuff into the car. It was 17 degrees F! Brrrr! But sun rised and it was beautiful. So I drove to the Lake Powell Dam before and made some shots.



Then it happened: My PDA Navigation "decided" to do a complete reset of the system so that ALL programms and memories were GONE ! WTF!!! Man I was p****d! Had nothing to backup with me. Al 75 POIs through the states for that trip (took forever to put them in) were gone also! But I had my "backup" system with me, my notebook with the roadmap programm and the GPS receiver. Used that many times before in the footrest of the passenger side. And so I had to do also now. Additionally I sent an e mail to my friend Marc at home, so that he will drive to my mother and ask for the installation CDs of the programme to send me this on mail. Its just a 8mB Programme. The maps I had with me on the computer. Just that little damn programm was missed. But I had no time to be angry, I had to find the Antelope Canyon. First I wanted the lower, but I couldnt find it. Or better, I found it, and didnt knew it. It was closed! Kind of in a hurry I drove back and watched out for the upper Canyon. Soon I found the little place where the indians stood with their SUVs, waiting for tourists. I stopped there and got a funny ride through the riverbed to the upper Antelope Canyon. Sure, in wintertime the light isnt the best. But at least I was almost alone for two hours. Just some french guys were there, and later another group. For a movie it was a little dark, but for seeing it live it was ok, also for some pictures. It was really gorgeous! I think I made 300 pics just from different angles and shapes and corners and so on. You can spent hours in the 500 feet long gulch, what is very tight sometimes, and see something new all the time. And when light falls in in a different angle, it changes again. BEAUTYFUL!



After 2 hours the indian guy drove us back. Also he told me to visit the horseshoe, what is close to page. Damn, I didnt know it was there! Always wanted to see that. So I decided to go. Its about 3 miles south from Page and you have to walk about 2500 feet from the point where the car can park. You have to pass a little mountain and wlak through the red sand. If you have time, its wonderful. But if your have no time, and a little handicap, its not soo good. But I made it and had another spectacular view at the Horse Shoe Bent. Maybe you see me directly at the cliff. 600 feet free fall if your not careful enough. No sign, no fence. Just your own risk. With soft knees I completed my scenic shots and walked back to the car. Next stop : Monument Valley!



My notebook guided me perfectly. But due to some time lack, I just was able to pass the valley. The original plan was to drive through with the SUV. That was ONE reason to buy an SUV. But it didnt happen. Also, I saw snow laying around in the Monument Valley. Something what not soo much people know. I would have liked to see it without, but I couldnt change it, so I enjoyed what I got ;) See the pictures, it was amazing anyways.



The final stop for the day was the Kokopelli Inn Motel in Bluff. Got that tip from my friend Matze who was there in 2005 with his wife Jana. Before I arrived, I passed the village "Mexican Hat" and also the "natural monument" of the Mexican Hat. A stone what looks like this, sitting on Top of another small stone. Dont know how to describe it in english. Sorry. The erosion of the time (water and dust) made this natrual wonder during the million years and it looked really amazing. I wonder how long it will take until it will fall down. The day will come... At sunset I arrived in Bluff and checked in. The Motel was more a kind of "Container" Village. There was a group of balloon people (hot air) what celebrated something. thats what I guessed bc the rooms had very thin walls and it was loud as hell when the people yelled and did their party. However, I turned my TV high also and surfed the web, bc at least there was Wifi. After doing some stuff, and putting the daily pics and vids to the Notebook, I went to bed.


Day 18 From Bluff to the 4 Corners and to Chinle
After one night in the "Big Brother Container" (it really felt like that) I made some breakfast sandwiches out of my own storage what I carried with me all the time. Bread, peanutbutter, jelly, sausages, tortillas and that stuff. Today I want to go to the 4 corners. The place where the 4 states of Utah, New Mexico, Arizona and Colorado meet together at one point. That there will be no amusement park around, was clear for me. I just expected a quiet place. and I found it after driving through endless areas of hills and open ranges. Passed countless welcome signs of the different states bc I crossed the borders so often. They should have build the street in a better way to safe a lot of money for the signs, hahaha.



So I was there and it was way colder and more windy than the days before. Just went out of the car for 2 or 3 minutes, then got back and warmed me up again. So cold! Not much visitors were there, and just some indians trying to sell their stuff. I tried lots of variations. Hopping from state to state, jumping over one state, going across, being in just 2 states, then the other two states and in all 4 states at once :) Left foot in Utah, right foot in Arizona. And so on. I dont know what the few people around thought about me. Just another stupid tourist, hahaha. I tried to spit from Colorado to New Mexico, but the wind took it over Arizona to Utah. Maybe next time ;)



When planning the trip, I got a tip from an indian native, Joe Davidson, that there is a place on my route what is worth to visit. Its the Chinle Canyon De Chelly and so I put it onto my list. Thanks Joe for that. It was really cool! I reserved a room at the Best Western in Chinle before, and now I drove there. After checking in I decided to go in the last daylight to that place. Its called "White House" and is built into the stone formations of the Chinle Canyon De Chelly. Many other things, houses and caves, can be seen there from a long period ago. Very amazing. Too bad that I am not able to walk down the 600 feet deep gulch to have a closer look. But my camera has a very good Zoom :) In a beautiful light ambience I saw the Canyon and enjoyed it. When it was dark I drove back and got me a cheap dinner at Churchs Chicken on the way to the hotel. that was it for the day.


Day 19 Chinle, Canyon de Chelly to Albuquerque
After a very good night I checked out and went to the same place again. This time in a brighter light. You can drive around the Canyon and see it from 2 sides. It takes about an hour to do that. So I startet at the other point this day and walked a long way through the icy winds and over the non secured cliffs to see another old and rotten indian building, 600 feet below. It was so cold that I put on my BOSE headphones. Also I was a little scared that my Camera will quit the service. But it worked. The little buildings looked so small, but were good to see by the zoom function of the camera. Caves were built into the stone, and some of em were used as kind of "jail" back in the days. Very interesting.



After a while I startet the trip back to the other side of the Canyon. I also was a little dizzy bc of walking along that abyss the whole time. 600 feet and 90 gedrees of a solid stone wall. Funny what mother nature builds during the aeons. When arriving the other side, I saw the same scene than the evening before. But it looked different in the daylight. After filming the "White House" again I startet my way to Albuquerque, where the next hotel room was waiting for me. Nothing big was planned there. Just a stop on my way to Oklahoma City. After checking in at the Super 8, I downloaded the files my friends Matze and Marc sent me to reactivate my PDA navigation. But I was too tired to install them, so I went to bet after managing my pics of the day.


Day 20 Albuquerque, Nate in Clovis, and to Amarillo
After the joy of the "continental breakfast" I checked out and was on my way to Clovis/New Mexico. In 2004 I visited Nate Munson there at his shop Eastern Audio, and I want to see him again. My PDA Navi was working also again and I was happy about that. It guided me through Santa Rosa, where I saw a nice church and had something to eat at Long John Silvers (never been there before).



On the way to Clovis, I saw a sign aside the road saying : "Billy the Kid, the original Grave". Amazed by that I thought it was time enough to go there. It was a little detour, but I saw at least something more of the american history. Even if it was just a "grave" surrounded by a fence (some people stole the gravestone, A FEW TIMES) it was a strange feeling to be there. Didnt have time to see the museum and so I hit the road again. I was a little late, to see Nate.




I arrived when it was already dark and Nate was gone a few minutes ago to bring his kids somewhere, or pick them up. Dont know again. One of his employees tried to get ahold of him. After getting him on phone, Nate told him that he will come back to his store and will have a little dinner with me. GREAT ! I was happy that it will happen. After 30 minutes or so he came in and we shaked hands. He lost a lot of weight also, looked good. So we went to a Mexican restaurant and talked a bit about this and that. I totally forgot to ask about Almas old Bronco. Nate bought it some years ago but didnt have the time to work on it yet. Maybe next time when I am there. It was a pleasure seeing him again and knowing that he is doing well.



At about 8 PM I said byebye to Nate and drove the 110 miles to Amarillo, where I had the next Motel. I passed Hereford on the way. Not a big deal, but it was the place where I stayed in 2004 when I was there. Also the "smell" of the deery farms brought back some memories. You drive hours through the night in cold New Mexico/Texas and the smell never goes away. Just because all of you eat so much hamburgers all the time, hahaha. After arriving in the hotel, I recognized that "they" stole another hour of my time! I passed some time zones during my trip from west to east and all the time I am loosing an hour. Why is America so big hu? :) At least the heating was working. It was 16 degrees outside. So I sorted some pics and then : Good Night! Tomorrow I will see Mike Hughes and Jessica in Oki City. They invited me to stay a few nights in his house so tht I can get a rest from driving from Hotel to Hotel. dB Steve also wanted to visit us for a day or so.



Day 21 Amarillo to Oklahoma City
Bc I was in Texas, the hotel provided fresh made waffles in form of the Texas state shape. How nice! :) then I was on the way to Oklahoma City. Parallel to the highway I was driving, was the old Route 66. So I left the highway and drove a few miles on that historical track. In Elk City there was a Route 66 Museum with some historical buildings. I stopped there to have a little break with food, and to see the buildings. I didnt go into the museum bc I had not soo much time, but I made some nice pictures from the outside area. After that I had one more stop at the Red Rock Canyon where I ate my sandwiches and did some "exercises".



I arrived around 5PM in Oki City. Jessica and Mike moved to another house since my last visit in 2004. The day took some power from me and I was tired. But not too tired to go to dinner! Mikes old shop, Audio Plus, where he worked for 5 years, is located directly beside a chinese buffet place. We went there for dinner and I had at least 4 plates, plus desert. Man that was good! We had some nice conversation before we left to the house again.



I got the room from Mikes son. He is gone to California for school and the room was available. The best thing in the room was the bed. Equipped with a full functional Car Stereo system, including a subwoofer under the bed and with blue illumination. That was crazy. I wish I would have had something like that when I was young. Ok, I had other things, hehehe. In the corner of the room I saw some old PPI amps and woofers, signed by Alma Gates. You can imagine that there will be a good sleep in such a room. Tomorrow we want to visit the DD Factory. Also dB Steve wants to join us and in the evening there will be a little meeting with fellow competitors of the area, like Brad Firgard and Team BYOB... With the soft shaking of the subwoofer, and music from Alter Bridge, I slept in very quick...


Day 22 Oki City. Day 2 at Mike Hughes, DD, dB Steve and some more...
Today we had a date at the DD factory with Jassa. Instead of my rental SUV, we took Mikes new Corvette with 400+ HP! Nice ride! Man, these things are so cheap over there that I consider buying one. But the convertion to our road standards, the customs and so on, stop the fun. Too bad that it isnt possible (or at least LEGAL) to hunt this rocket over the freeway.



After 30 minutes we arrived and we got a little tour through the facility. Its like I expected. Small but efficient. Some people thought in the past, for whatever reason, that I am "not good" with DD. But thats not true. I know Jassa for long years, but due to some "issues" what I dont explain here, I just hadnt the opportunity to do something with DD speakers. But I always knew em and liked there capabilities. Also DD shares the same philosophie than I do. MUSIC! and I got me a pair of these little active monitors for my computer. Nice little things with I Pod Docking Station and Subwoofer out. I just can recommend them for many purposes! Also I saw a MONSTER prototype of a woofer. At least 70 pounds of neodymium magnet was onto that thing. Totally crazy. Meanwhile dB Steve arrived with the VW Beetle from his wife. He got it cheap and enjoys the fun of saving fuel. Looked funny seeing him in that little car. Ok, hes not the biggest guy anyways, lol... We talked a bit and then we went do lunch with another employee. Jassa wasnt able to join us, so we said byebye. It was really interesting there. I took some goodies and some shirts with me.



After lunch there was not much to do, just waiting for dinner in the Texas Road House with some other SPL competitors. So we met together with em in the evening. Guys from Team BYOB, Brad Firgard and family, some others and Lorenzo with his little daughter what I met back in 2004 when we did the "Atomic surgery". It was a really nice evening with much much food. For me it was kind of strange seeing people throwing the peanut shells onto the ground all the time. It looked like a mess. But thats normal what they told me. AMERICANS! I like it... :) After the menue we had lots of good conversation and at about 10:30 PM the meeting was over. Tomorrow there was absolutely no plan what to do. That is good also from time to time when you can live into the day.


Day 23 Oki City, Day 3
Slept long. Why not? If possible, we want to go to the Kicker warehouse in Stillwater to see Tracy. But it didnt happen bc they had some important meetings. After dB Steve showing up, we startet to go to Sears. Steve needed some Ampmeters for his competition. Stores like that are the El Dorados of us "tool time guys". So we had much fun there walking through the isles. Steve found one meter, but needed two. The friendly guy form the shop managed another one in a different shop, where we had to drive then. Just 25 miles away. Before we went to the Office Depot where I got me some CDRs bc Mike had some Cds I want to copy. Also we took the opportunity to have some lunch at Whataburger. Then Steve got his meter finally, after discussing with the people there, even a bit cheaper.



After that Steve made his way back home. Mike had to do a sub box for a customer so that I decided to go out and find some Cds im was looking for. Didnt get them, but found some Slayer and Larry the cable guy. What a combination hu? Later I came back and we thought about going to the buffet again. Thats always a good solution! I guessed my weight will suffer now, but I didnt care. It was too good at this place.



Back home I showed Jessica and Mike some parts of my videos from the trip. Mike was amazed by my "Hummingbird shot" and wanted the screenshot as background for his computer. Then I went back to my room and the Hifi Bed, to spend the last night in Oki City for this time.



Day 24 Oki City to West Memphis (not Tennessee yet!)
Today I had to say bye bye to Jessica and Mike. After a cup of coffee, Jessica made me a "home made" Tortilla. Bc I like to eat them, blank, with nothing on or between them, she showed me how real ones taste. It was really good and I asked her if she want to come with me and make me some every day :) Of course that didnt work out but it was a great experience anyways. I am addicted to these things, as well as the Spearmint Breathsavers... So many many thanks to Jessica and Mike for the hospitality and the great three days in Oki City!



Today I had to go about 500 miles to the next Motel in West Memphis. Nothing special happened, just a race on the highway between two "houses". Thats unusual and you will not see this here in Germany. So you can move together with your neighbour and while sitting in the living room and watching TV, you can have a challenge with him who will arrive earlier at the new "neigbourhood". Hahaha, CRAZY AMERICA! BTW. this reminds me on a Jeff Foxworthy joke about rednecks. (I dont mean that everybody who has a house n wheels, is a red neck). But he said : If you have a house what is mobile, and 14 cars what arent, you might be a redneck! Hahaha, I like that kind of humor. So Jeff, Larry, and Rodney Carrington made the 550 miles trip a little shorter for me. But I must say, Rodney Carrington is way harder to understand for me. And his jokes are a little too...you know what I mean :) But still funny, no doubt.



At 6:30 PM I arrived at the Motel. This time it wasnt that cold in the room. It was HOT! Heating was running FULL POWER! What a waste of energie. It took two hours to get the temperature down to a normal level. Everything in the room had the high temperature, TV, mirrors, shower, walls... It was like in an oven. Then I enjoyed my daily "Root Berr on the Rocks" and typed some lines for the report. Tomorrow, before I will enter NASHVILLE TENNESSE again, I will visit Steve Cook in Florence Alabama. Even if it was sunday, he will be in his shop to see me.





END OF PART 1
To the 1st part of the ÜSA 2008 trip (Day 1-24)
To the 2nd part of the ÜSA 2008 trip (Day 25-47)

Back to REALSQPL


Commendations or complaints? Please E Mail to Michael/TheBigOki